Investing in Airbnb properties has become an increasingly popular strategy for individuals looking to generate passive income and capitalise on the booming tourism industry. We've got culture, history and breathtaking landscapes. In 2023, international tourists are expected to bring about £29.5 billion to the UK's economy. With a strong tourism industry, investing in short-term rentals could be a great way to profit from this booming sector. In this article, we will cover the top 14 destinations in the UK where it is worth investing in an Airbnb because of the great potential for maximising returns and capitalising on the growing demand for vacation rentals.
What is Airbnb?
Before we get into the details of where to invest in the UK, let's quickly cover what Airbnb is and why it's so popular. Airbnb is an online marketplace that connects travellers with hosts who rent out their properties or spare rooms for short-term stays. It has revolutionised the hospitality industry by providing a platform for individuals to monetise their properties and for holidaymakers to find unique and affordable accommodation.
Airbnb's popularity with investors stems from several factors. Firstly, it offers a flexible and hassle-free way to generate passive income. Property owners can leverage their assets and tap into the growing demand for short-term rentals, profiting from the increasing preference for personalised and authentic travel experiences. 
Secondly, Airbnb provides a global reach allowing investors to attract guests from all over the world, maximising occupancy rates and rental income potential. 
Additionally, Airbnb's user-friendly platform and robust review system instil trust and transparency giving investors the confidence to enter the market. For investors, the potential for high returns on investment is an attractive prospect, particularly in popular tourist destinations or cities with increased demand for short-term rentals. 
For more information on the profitability of Airbnb, read our article on how much Airbnb landlords can really make. 
Top 14 Profitable Airbnb Locations In The UK
London – The Vibrant Capital City
London, as the cultural and economic hub of the UK, consistently attracts a high volume of tourists throughout the year with its iconic landmarks, world-class museums and diverse communities. Investing in an Airbnb property in London can provide a steady income stream. According to AirDNA, the average rental on Airbnb in the capital is £227 with an occupancy rate of around 75% which makes it an excellent investment opportunity.  
Edinburgh – Historic Charm and Festivals
With its medieval Old Town, picturesque landscapes and internationally renowned festivals like the Edinburgh Festival Fringe, the Scottish capital is a prime location for Airbnb investments. Tourists flock to this city year-round, ensuring a high occupancy rate for rental properties. In Edinburgh, the average nightly rental reaches £197 with a respectable occupancy rate of 78%.
Famous for its stunning Georgian architecture and the Roman-built baths, Bath offers a unique experience to visitors. The city's reputation as a UNESCO World Heritage site ensures a steady influx of tourists, making it an excellent choice for Airbnb investments. The average Airbnb goer will pay £203 per night to stay in this historic city with a 57% occupancy rate.
Oxford – An Academic Haven
Home to one of the world's most prestigious universities, Oxford welcomes numerous academics, students and tourists. With its rich history, stunning architecture and vibrant cultural scene, investing in an Airbnb property in Oxford can yield significant returns. In Oxford, the average nightly Airbnb rental is £212.14 with an occupancy rate of 77%.
Brighton – A Seaside Escape
Brighton's vibrant seafront, bustling promenade and bohemian atmosphere make it a popular destination for tourists seeking a beachside retreat. The city's lively arts and music scene and close proximity to London make it an attractive Airbnb investment option. An Airbnb in sunny Brighton will also let for a solid £212.14 with an occupancy rate of 55%. We assume that that's due to the seasonal nature of this famous seafront town.
Cambridge – A Scholarly Destination
Known for its prestigious university and picturesque river, Cambridge attracts a steady stream of tourists seeking intellectual and cultural experiences. As a result, the demand for short-term rentals is high, making it a lucrative option for Airbnb investors. The average cost to stay a night in Cambridge is £179 with an average occupancy rate of 76%.
Manchester – A Dynamic City
With its rich industrial heritage and thriving music and arts scene, Manchester has emerged as a dynamic city that draws a diverse range of tourists. The growing popularity of events like the Manchester International Festival and its vibrant nightlife contribute to the high demand for Airbnb accommodations. Renters pay an average of £176 per night for a property in Manchester with an occupancy rate of 57%.
Steeped in history and known for its well-preserved medieval architecture, York is a magnet for history enthusiasts. In addition, its iconic attractions such as York Minster and the Shambles, make it an ideal Airbnb investment location. The average nightly charge for an Airbnb in York is £187 with an occupancy rate of 74%.
Liverpool – The Beatles' Hometown
Liverpool, the birthplace of The Beatles, has a rich musical heritage that continues to attract fans worldwide. The city's vibrant waterfront, cultural institutions like the Tate Liverpool and strong sporting traditions make it an attractive option for Airbnb investors. A night in musical Liverpool will cost an average of £200 with an occupancy rate of 47%.
With its vibrant street art scene, innovative music culture and historic harborside, Bristol has transformed into a creative and cultural hub. The city's popularity has been further enhanced by events like the Bristol Balloon Fiesta, making it an excellent choice for Airbnb investments. The average Airbnb lets for £170 in Bristol with an occupancy rate of 59%.
Glasgow – A Cultural Powerhouse
Scotland's largest city, Glasgow, offers a unique blend of culture, history and modern living. Its thriving music, arts and culinary scenes, combined with major events such as the Glasgow International Festival of Visual Art, contribute to the high demand for Airbnb accommodations. An Airbnb in Glasgow lets for an average of £163 and has an occupancy rate of 61%.
Belfast – A City of History and Culture
Belfast, the capital of Northern Ireland, has undergone a remarkable transformation in recent years. Its intriguing history, vibrant arts scene and famous Titanic Belfast museum have attracted a growing number of tourists, making it an enticing Airbnb investment location. On average, an Airbnb in Belfast will let for  £166.75 per night with an occupancy rate of 69%.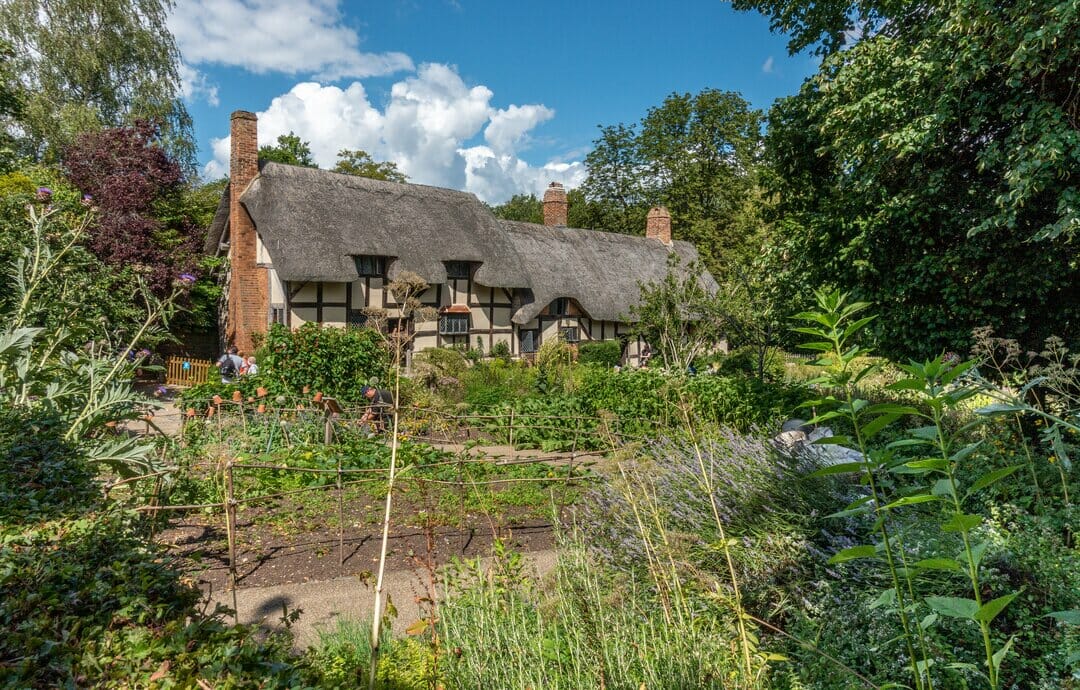 Stratford-upon-Avon – Shakespeare's Birthplace
As the birthplace of William Shakespeare, Stratford-upon-Avon offers a unique experience for literature enthusiasts. Its well-preserved Tudor architecture, charming canals and the Royal Shakespeare Theatre make it an attractive destination for tourists, ensuring a steady demand for Airbnb properties. The average Airbnb here lets for £149 per night with an occupancy rate of 64%. 
Cardiff – The Welsh Capital
Cardiff, the capital city of Wales, has emerged as a vibrant and cosmopolitan destination. Its cultural attractions, including Cardiff Castle and the Millennium Centre, as well as its lively sporting events, create a significant demand for Airbnb accommodations. The average nightly rental in Cardiff is £166.75 with an occupancy rate of 57%.
Average nightly rentals stated above are based on a 2-bedroom and 4-person occupancy in the cities and towns listed – data sourced from AirDNA.
Conclusion
Investing in Airbnb properties in the United Kingdom can be an extremely lucrative venture and the top 14 locations highlighted in this article offer exceptional opportunities for investors. From the bustling streets of London to the historic charm of Edinburgh, each area possesses unique qualities that appeal to tourists throughout the whole year. 
Before investing, carefully consider factors such as local demand, tourist attractions and cultural events. With this information, investors can make informed decisions to maximise their returns. As with any investment, we always recommend conducting thorough research and engaging with industry professionals to ensure that you make informed investment decisions that complement your portfolio.