Airbnb has over 4 million hosts active on its platform across the world. In fact, 900,000 bookings (and counting) have now been made via the website. It started as a small company in 2008 to provide budget travellers with a spare bed in someone's house for a small fee. Nowadays, Airbnb's come in all shapes and sizes, from its humble origins of the spare room in a host home to holiday rental properties around the globe to suit all budgets. For hosts, Airbnb allows you to turn any space into a potential income generator.
In 2022 Airbnb is valued at over 110 billion dollars. But how profitable is it for new hosts wanting a slice of the Airbnb lifestyle? 
Is renting through Airbnb profitable?
Airbnb has changed the way many of us travel. If you or someone close to you has travelled recently, there's a good chance they have paid to stay in someone's spare room or private rental instead of opting for the more traditional hotel. The concept behind Airbnb is to provide people with a spare room the opportunity to earn an extra income by renting out that unused space to travellers. 
In 2022, Airbnb is more popular than ever as more people are seeking their own self contained self-catering spaces for holiday and business trips instead of hotels and resorts. With the Covid-19 pandemic very much still at the forefront of the news, having a more private space to stay in is far more appealing than staying in a potentially busy hotel. Airbnb also provides a more personal and local experience than an impersonal hotel for travellers looking to experience local cultures.
A quick look at Airbnb online will show you various properties in almost any area. The properties available include entire houses and private rooms. You'll find some explicitly for holiday lets and others as single rooms. This makes Airbnb accessible to a wide range of people from families that require an entire home to lone travellers looking for a spare room in a local home for their stay and for whom Airbnb was originally created.
The amount of money you can make renting an Airbnb will depend on several factors. To determine the value, you need to consider the property type and how often you are happy to make the space available for rental purposes. For example, some hosts may only rent out their properties or spare rooms on an ad-hoc basis, perhaps during the high holiday season or in response to events being hosted in the area that create a demand for extra beds.
Other hosts run their Airbnb like a true business. Hosts that own a second property or holiday home in a popular tourist area are more likely to see greater profits due to their Airbnb venture. 
Ultimately, the profit you make will always be determined by your turnover and outgoing expenditure on the property as a result of hiring it out via Airbnb. 
What percentage does Airbnb take?
The great news for anyone looking to get started is that simply listing your property on Airbnb doesn't attract any charges. You only start paying once your income starts rolling in. This is great for new hosts who are unsure if their property will rent and provides them with the opportunity to test the waters of interest risk-free.
When someone books a stay in your space through Airbnb, they will charge you a percentage of the total rental cost. For most hosts, this is 3% of the total rental price, so thats £3 out of every £100 you make.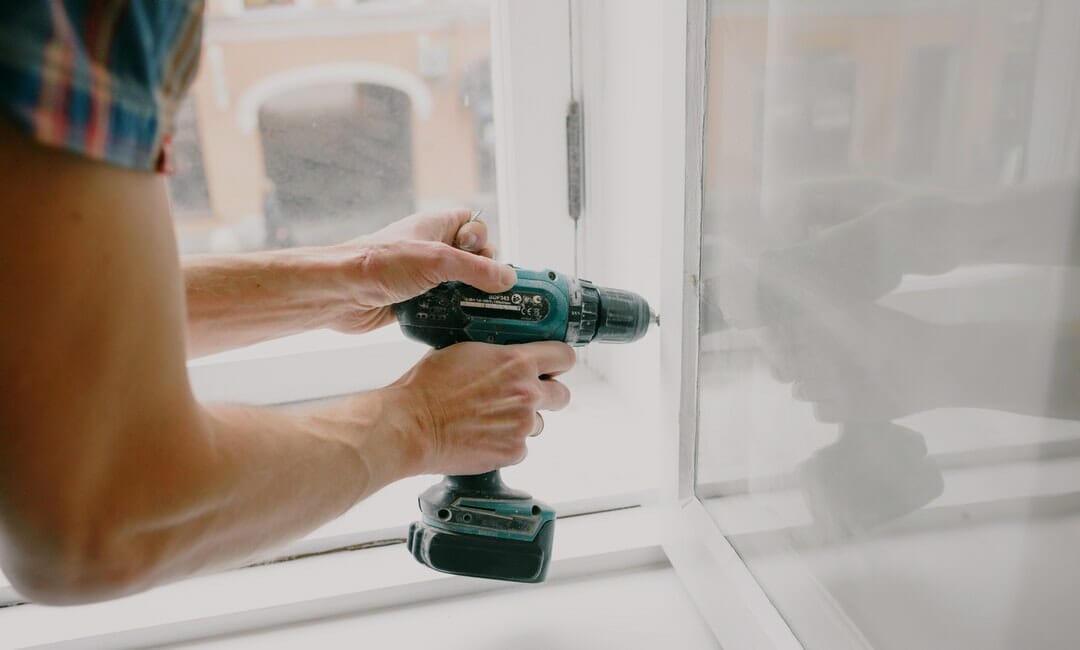 Other expenses
Of course, like with your own home, you will be responsible for the other running costs associated with the property. These are likely to include:
Electricity/gas

Cleaning

Maintenance and replacement of broken goods

Insurance
You also have to consider the value of the time you need to put into managing your rental and bookings. Airbnb is essentially a marketplace for guests to find and book your property. The hard work behind the scenes is down to the host. If you work hard to ensure your guests have a great experience, you can gain good reviews, putting you in a more favourable position when other guests are deciding where to stay. 
The reviews and feedback you receive will also help rank your rental higher and gain more views from prospective guests and ultimately more bookings. 
All of the above needs to be considered when working out how profitable your rental is.
Profitability factor
Renting out a spare room or a second property can certainly be a profitable venture. As far as income generators go, it's a great way to earn an extra income, even just part-time or seasonally. The actual profitability of your rental will depend on the demand in your area and the type of property you are advertising, as the running cost and income can vary greatly. There's a lot to be said about having a property in the right area and tourist hot spots as it will inevitably lead to higher searches, page views and bookings.  
Airbnb hosting is one of the most profitable ways to make an extra income compared to other shared economy workers. Hosts make an average of £670 a month renting their spare rooms or properties compared to other ventures which fall under the same umbrella. For example, an Uber worker makes an average of £275 a month.
As mentioned above, these numbers are just an average, and you may find your own Airbnb is more or less profitable than the example above. For example, some hosts rent their property for £1000's a month where others charge much lower rates.
What type of properties make the most money with Airbnb?
The diverse range of properties available on Airbnb shows there is a demand for rentals in all shapes and sizes. You can rent a 12 bedroom barn or a single room in a family home. There's something for every type of traveller. By no means do Airbnbs need to be holiday homes, they are used by business travellers and other users who need somewhere to stay for a multitude of reasons. This makes it possible to have an Airbnb wherever you are located!
If you are at the stage where you are considering investing in an Airbnb property, it's helpful to understand which properties are likely to make you the most profit and offer a healthy return on your investment. One way to gauge the market is to see what's currently on offer and in demand in your area. 
There are benefits to letting out a spare room and equally to renting out whole apartments and houses. Below we take a closer look at these individually.
Single rooms
The great thing about letting out a spare room in your existing home on Airbnb is that you need very little investment to start making an income. Assuming you already live in the property, the room is already paid for in your mortgage or household bills. So aside from perhaps some maintenance and decorating, you shouldn't see any other capital outgoings for this type of let.
The other advantage to renting a room in your home is that you are already paying the overheads, so there should be few additional running charges, apart from extra insurance.
On the downside, a single room provides a limited income compared to a larger rental. However, it can still be a profitable income due to the minimal upfront investment costs, a critical point for new Airbnb hosts.
Apartments
When selecting a property to let on Airbnb, apartments can be a great place to start looking. An apartment will be cheaper to buy in most areas than a house in the same neighbourhood. As the location is important when it comes to Airbnb, having a great apartment in a popular area is likely to fair better than a cheaper house in a slightly less desirable part of town. 
The initial costs of purchasing the property and carrying out any maintenance to get it ready to let will be much higher compared to renting a room. However, a whole apartment is likely to bring in a higher income by comparison. In addition, apartments tend to let for less than houses in the same area, making your property more attractive to guests, and you are likely to benefit from more bookings as a result.
Houses
There's no disguising the fact that investing in a house is a significant investment. When renting a house through Airbnb, you can certainly charge more rent if the location and property call for it and there is a demand. Some families or even private guests prefer to be in a house and have a whole property to themselves. In addition, different guest demographics will call for different things. For example, a family with young children may prefer a house with outdoor space, or a retired couple may choose the homely charms of a house over an apartment. 
Houses are likely to come with higher overheads, maintenance while running costs are likely to be higher and you may need more time to manage and clean the house between lets.
As mentioned earlier, all types of properties can make money on Airbnb, so it depends very much on your circumstances as to which you decide to invest. Many people have started small and built their portfolio of Airbnb properties over time.
Airbnb post COVID-19
The Covid-19 pandemic hit Airbnb and the rest of the hospitality industry hard. At the height of the pandemic, Airbnb saw a 72% decline in bookings while we were all told to stay home. However, the company did a great job of bringing itself back from the brink by reducing its workforce and helping its hosts through the difficult times. When they made it through the other side, they saw an upturn in bookings across the country as more people chose to holiday closer to home once restrictions were relaxed. Airbnb continues to thrive and has successfully adapted to the changing economy. 
What are the pros and cons of becoming an Airbnb host?
There is certainly profit to be made in investing in an Airbnb. However, it's essential to consider the key pros and cons to have a balanced view and consider what can go well and what might go wrong. Let's start with the positives:
Flexibility – If there are dates that you do not want to invite guests into your home, you can simply block them out on Airbnb so guests cannot request those dates.

Control – You have more control over your property and its upkeep than a longer-term let. Although the property always remains yours, in a long term let, the property becomes someone else's home, and you lose some access rights. With Airbnb, your guest has already paid before they arrive, so chasing payments is no stress.

More income – If you have the right property in the right location, you could make a healthy income. 
Con's of becoming an Airbnb host:
Uncertainty – While you can predict with a degree of certainty if your Airbnb will be a popular and profitable investment, there is no certainty. You won't have a long-term rental consistency, and your bookings are likely to be more seasonal or sporadic. Also, the Covid-19 pandemic has increased uncertainty, and people may need to cancel plans at short notice.

Less freedom – Being an Airbnb host requires a certain level of commitment. To climb the rankings and get more views and bookings, you'll need to be a responsive host and answer any queries within 24 hours.  You'll also need to plan around your cleaning schedule, and if you plan on going away for a few days, you either need to block the time out or arrange for a stand-in host in your absence.

Lower early profits – If you are investing in an apartment or house, you can't rent out an empty shell as an Airbnb, so you'll need to invest in decorating and comfortable furnishings for your guests to enjoy which will eat into your bottom line in the early days.
Conclusion
Airbnb creates opportunities for those looking to develop a passive income on the side and can also be a profitable business in its own right. So if you have extra space in your home and want to make some money to cover holidays or boost savings, it's a great option.
Equally, if you are looking to replace your 9-5 with hosting an Airbnb, then it's also a viable option. It's a flexible and fun way to make a living, meet people and if you achieve the converted Superhost status (experienced hosts who offer their guests a fantastic experience), it represents a way of making an excellent income. So however you decide to start your Airbnb business, it can be a profitable venture that can lead to a new way of life.
If you are looking to purchase property as an Airbnb investment and need short-term funding while securing long-term finance, Novellus can help. We have a range of lending solutions that can help in a variety of situations so feel free to fill in the quick enquiry form below.