Ireland is a prosperous country with one of the highest per capita incomes in the world. In recent years, continued government efforts to promote the booming high-tech sector, trade and investment have turned Ireland into a hub for ex-pats, international students and IT professionals and have made the Irish property market stronger than ever before.
The average house price in Ireland rose by a considerable 9% year on year in 2022 to €359,000, up from €343,250 a year earlier. Undoubtedly, buying an investment property in the right region of Ireland could be a lucrative venture. 
Ireland has one of the fastest-growing populations in Europe. The Irish property market is attractive to both foreign and domestic buyers. This article will look at the top 9 places to buy investment properties in Ireland in 2023 to help you find the perfect location for your next investment property.
1. Dublin 
Ireland's capital city Dublin only continues to grow in popularity with both tourists and property investors. Ireland's largest city has a population of over half a million. That's over double the next most populated city, Cork. 
The local real estate market is strong based on the overall investment potential and development prospects. Dublin is the third most desirable place to invest in Europe, after Lisbon and Berlin. The city's tech growth is attracting giants like Google, Facebook, Accenture and more, whose growing workforce prefers renting to buying.
Rental yields in Dublin are considered some of the best Ireland offers. In Dublin 1, Dublin 3, Dublin 6W and Dublin 7 & 8, investors enjoy gross average rental yields between 6.19 – 7.96%. Smaller properties, such as one-bedroom apartments, often generate the best rental yields in the capital. 
For example, a €270,000 1-bedroom flat rented at €1,800 per month would generate a yield of 8%. By contrast, an €850,000 apartment will only provide a slightly higher rental yield of 8.47%. This means prospective investors may be able to invest less and still benefit from a great ROI.

Image by Roberto Serrini via Flickr
2. Cork
Part of Ireland's charm lies in its heritage and quaint historic buildings. Cork encapsulates that perfectly with a beautiful and diverse landscape. It is the second biggest city after Dublin and one of Ireland's major ports. With a population of about 220,000 – Cork is a busy, cosmopolitan city with an international airport.
For investors, Cork offers a stable housing market with the potential to make great ROIs on the right properties. For new investors, Cork provides the opportunity to enter the market with lower barriers to entry compared to Dublin.
Property prices in Cork start at  €220,000 for a 1-bedroom apartment or €245,000 for a 2-bedroom property. Decent rental yields of 5.56% and 7.72%, respectively, can be achieved. The average rent for a one-bedroom property in the centre of Cork is currently €1424. When we consider the yield potential in Cork, it offers an attractive ROI for any investor looking to purchase a property.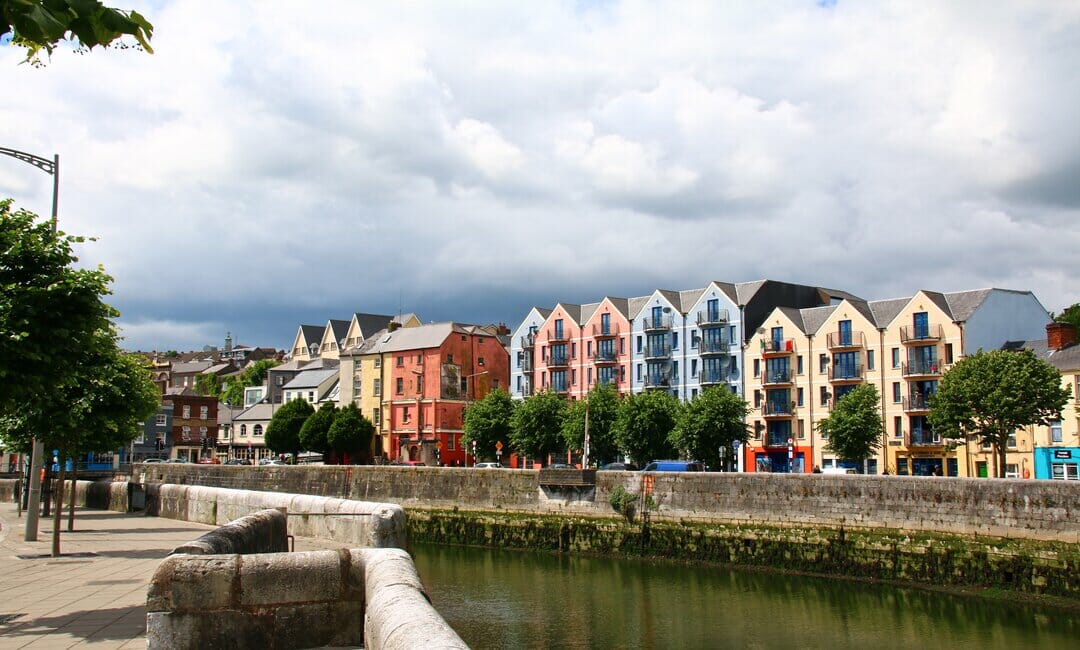 Image by Alain Rouiller via Flickr
3. Galway
Many tourists flock to Ireland for its stunning scenery and lush outdoors. Galway's mild climate, rugged but beautiful countryside and historic towns and cities make it a tourist's dream. It is the second-largest and one of Ireland's least densely populated counties. The port city comes alive through the summer due to its lively arts scene that attracts world-famous performers during its vibrant arts fest. 
Regarding the Galway property market, house prices in the county have risen by 24% in the last 12 months alone. Although prices cannot continue to rise forever, the current trend and high property demand look to continue for now. This presents a lucrative opportunity for investors. 
The median house price in Galway is €270,671, with an average rental income of €1,200.57 providing a solid yield of 5.32%.
Image by Jennifer Boyer via Flickr
4. Limerick
Limerick, Ireland's third most populated city after Dublin and Cork, is located in the Mid-West region of Ireland. It's famously known for being one of the country's oldest settlements, having been founded by Vikings in 812 A.D. Well known for several famous monuments and, of course, the home of Irish coffee.
Similar to the rest of the Emerald Isle, Limerick's property market has experienced steady growth. Demand for rental properties is still outstripping supply, making it another excellent choice for any investor looking to enter the Irish property market. The average median house price in Limerick is currently €236,057. 
The average rental cost in Limerick is €1,203.31 PCM. Property investment in this area generates a healthy rental yield of 6.12%.

Image by Gabriela Avram via Flickr
5. Waterford
Waterford was named the Irish Times' best place to live in Ireland in 2021. The picturesque coastal city is known locally as the Deise. It boasts two mountain ranges, Knockmealdown and the Comeraghs, making it an excellent place for those who love having easy access to the beautiful Irish countryside and enjoying the benefits of city life.
Waterford is Ireland's oldest city, and the original medieval city walls remain intact, along with the city's cobbled streets and historic buildings. It's certainly a location rich with Irish history. 
In the Waterford property market, property to buy or rent is unsurprisingly in high demand and low supply. Waterford is considerably more affordable than some of Ireland's larger cities. Even so, healthy rental yields can still be achieved in this region. 
According to the REA Average house price index, a three-bed home in the city now costs an average of €250,000. An increase of 9% compared to December 2020's average of €230,000. Investment properties across Waterford city and county remain in high demand, with rental yields of 7-10% achievable depending on the investment property type.
Image by William Murphy via Flickr
6. Greystones
Previously voted as the top place to live in the world, Greystones sits in northern County Wicklow within close proximity of Dublin and Wexford.
Despite being on the smaller side, Greystones is a bustling place. The seaside town with a vibrant centre boasts a redeveloped waterfront and harbour, restaurants, and two pristine beaches. Its location makes it popular with tourists in the summer and winter for its mountains and snow.
Greystones is a location that is growing in popularity, and property both to buy and rent is in high demand. 
The average property price in the seaside resort is around €223k, with the average monthly rental coming in at €1,030.55. For investors looking at the area, a respectable rental yield of 5.53% is the average being achieved.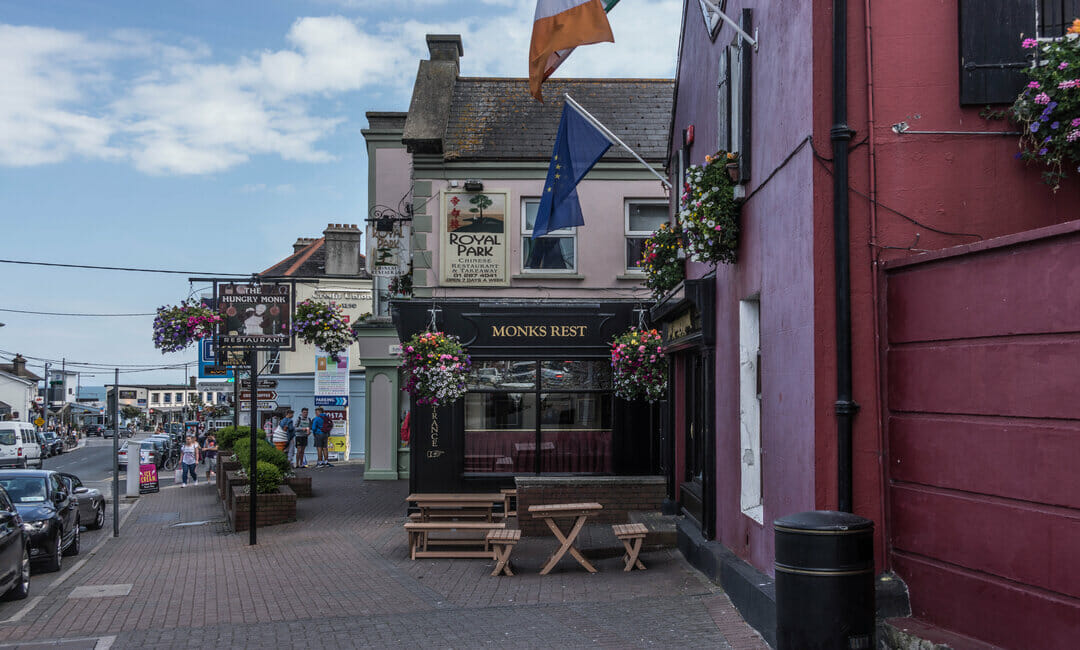 Image by William Murphy via Flickr
7. Ennis
Ennis, part of County Clare, is one of Ireland's last remaining traditional boutique towns. It's a naturally beautiful part of Ireland that has always been considered one of the best places to live in. Ennis has the look and feel of a typical rural community. However, it's only 12 miles from Shannon Airport making it accessible for tourists and commuters.
There's no shortage of green, open spaces and historical sites to explore, which draw flocks of tourists during summer months. There are various sports clubs, as well as a golf club founded in 1907, that appeal to people looking for a laid-back lifestyle. 
Property is unsurprisingly in short supply in the area. The average property price in County Clare is just over €210k. An average rental across the county of €963,40 (higher in the town centre of Ennis) provides a rental yield of around 5.5%.
Image by Olivier Bruchez via Flickr
8. Westport
Westport, located in County Mayo, frequently makes it into lists of best places to live in Ireland. The town is well-known for its stone bridges and inspiring views of Clew Bay. Westport is a relatively small town with a quiet and family-friendly community feel. 
Westport is a preferred place for families with children. It offers a range of activities and sports but also has a busy nightlife, open fields and beaches.
Property in County Mayo sells for an average price of €171,711 making it one of the most affordable locations to invest in property. Properties rent for an average of €820,31 and generate a yield of around 5.73%. 
Image by Gabriela Avram via Flickr
9. Kinsale
Kinsale is a port and fishing town in County Cork. It's one of the most popular places to live in Ireland for ex-pats. Although it was initially a fishing town, it has grown over the years into a lively economic hub, with many European companies setting up offices here.
Kinsale is located at the mouth of the River Bandon, an area popular with tourists and locals for its beauty. The town is well-arranged and boasts manicured golf courses, yachting, and angling, as well as art galleries, award-winning restaurants, and an annual Jazz festival. The town's quality of life and climate attract many tourists and ex-pats. Kinsale sits at the end of the Wild Atlantic Way Trail, one of Ireland's most famous road trips.
Regarding property pricing, the average property in Kinsale now sells for €359,259 which is a 40.5% increase compared to the previous 12 months. The average rent in Kinsale has gone up to €1,642 PCM in recent months.
Image by Shadowgate via Flickr
Should you invest in property in Ireland?
Whether you're a first-time or experienced property investor, buying a property in Ireland is a great idea. There are plenty of practicalities to investing in a property in one of the most sought-after towns in Ireland. Ireland's economy has stood strong through difficult times and continues to grow its GDP at a rate that outpaces much of the Eurozone. 
Still not entirely convinced? Take a look at some of our top reasons why you should buy an investment property in Ireland, and you might change your mind. 
What to consider before purchasing a property in Ireland? 
The new, emerging industries attracting entrepreneurs and highly paid talent are exciting for Ireland property investors. Emerging industries here include IT, software, creative, digital and tech –  the most notable of which being fintech.
In addition to its dynamic job market, Ireland is an absolutely huge tourist destination. It attracts tourists not just from the UK but from around the world, thus creating a massive demand for accommodation. 
There is a huge demand for rental properties in the nine locations discussed in this guide. As well as residents, Ireland offers a student letting market as well as tourist and holiday letting markets making it the perfect choice for any type of investment property venture.
The tourist letting market and renting a property through Airbnb.com, Booking.com and similar sites is attractive for Irish landlords. According to data compiled by Hitachi Personal Finance and Airbnb, Ireland is one of the most profitable places to own a holiday home.
Ireland remains a solid choice for investors who want to invest in a relatively robust and stable market. As the preferred choice for many ex-pats and tourists during the last three years, Ireland's remarkable growth of regional counties has pushed new developments and infrastructure improvements, putting it firmly at the top of investor wishlists for 2023 and beyond.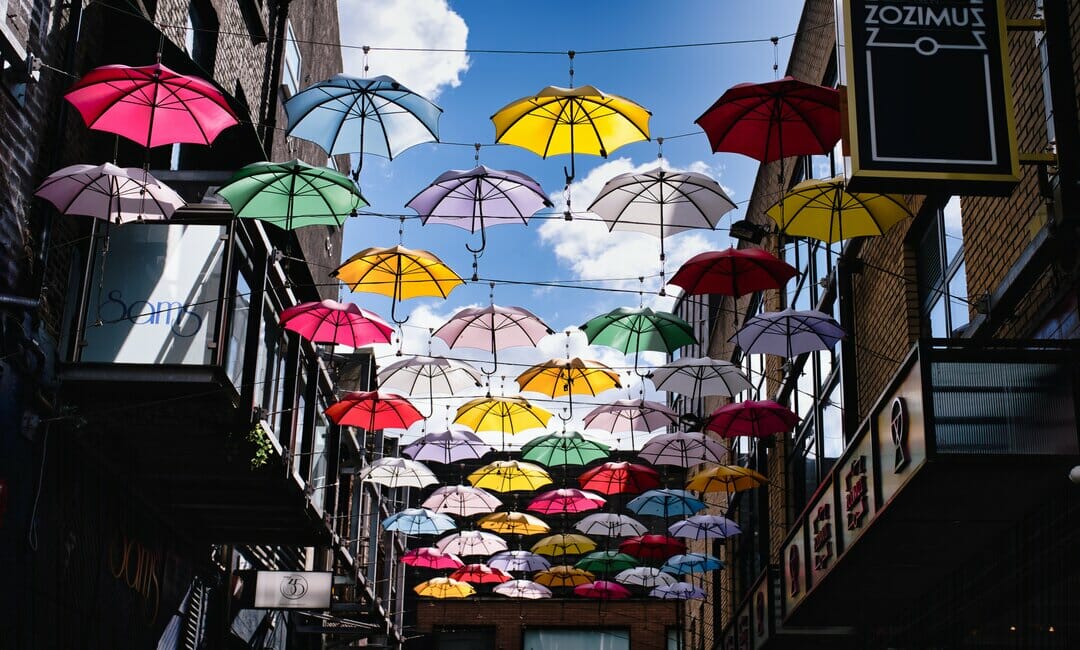 Final Thoughts
With the spotlight moving from international hubs like London to Dublin and Belfast, the market for letting properties in emerging cities is opening new opportunities for investors. Buy-to-let investment properties in Ireland are attractive for their relatively moderate buying costs. 
The good news is that Ireland boasts reasonable capital gains taxes and moderate taxes on rental income. This makes investing in a buy-to-let property in the country very attractive. Capital gains tax is charged at a flat rate of 33%, and rental income is taxed from 20%.
Remember that one of the most important factors when considering a location for investment is its transport connections. Ireland has five international airports, and the top 9 best places to buy investment property in Ireland in 2023 are all accessible by car. Most countries around Europe and further afield can fly in directly, and often for a bargain price, with carriers like Ryanair. Also, Ireland is connected to the UK by ferry.
Overall, Ireland is renowned for its variety and quality of real estate and the potential return on investment which can be achieved by investing in carefully selected Irish property.
Remember, it's essential to take a long-term view when investing in residential property. Many investors have benefited from attractive yields varying between 5 and 12% and have also benefited from solid capital appreciation.
When investing in a property in Ireland, it's sensible to work with a company that knows and understands the market and the chosen location.