The UK property market is showing signs of improvement following the global pandemic of COVID-19 that started in 2020. As such, foreign and domestic investors are turning to the UK as a destination of choice for people seeking to purchase residential property. There are a number of development opportunities and potential for building properties as permanent homes, holiday or seasonal homes, commercial spaces, or buy-to-let units.
As a first-time investor interested in buying land in the UK to build a home, you may need a little financial help. This guide provides useful information about buying land to build a house in the UK. It will help you understand what is involved in taking out an equity loan or a bridging loan, how it works and how to apply.
Why is land an attractive investment?
Land is a scarce resource and rising in value rapidly. Its price continues to appreciate because the demand for land in the UK for development is growing. According to data from The Office for National Statistics, the UK population will grow from 63,000,000 to 74,000,000 people over the next 25 years. This means more people will need houses and apartments to live in.
Due to increasing land costs, high rises and apartment buildings are becoming the preferred ways for development to maximise value. Many people find it more cost-effective to develop unused land for their own house and move outside of city centres.
Spotting an attractive investment starts with identifying the right type of land within your budget. Other important criteria when buying agricultural land in the UK includes its urban regeneration potential, employment opportunities, infrastructure, rental demand, opportunities for property investors, and more.
What Help to Buy Schemes are there for Buying Land?
If you are a first-time buyer you can take advantage of a government Equity Loan scheme. Under this scheme, you can receive an equity loan that you put towards the cost of buying a new build.
A new build is a newly built home, including converted commercial premises and conversions of buildings that have never been used as homes before. However, there are some limitations. For example, properties split into flats do not count as new builds.
Additionally, you cannot use the Help to Buy scheme to buy a home that has been lived in before. This government scheme is specifically aimed at helping first-time buyers to get on the property ladder.
If you're eligible for an equity loan, you can borrow up to 20% (40% if you're in London) of the market value of a new build.
The market value is: the value of the home based on the evaluation of an independent organisation called the Royal Institution of Chartered Surveyors (RICS), or the price a home sells for, whichever is higher.
During the term of the equity loan, you are only required to pay interest on the amount you borrowed. You do not pay off any of the loan itself. But if you find yourself in a more financially stable situation you can choose to pay all or part of it off at any time. If you sell your home, you will need to pay off all of your equity loan.
You can only apply for an equity loan if you reserve a new build from any of the homebuilders registered with the Help to Buy scheme.
What you should know before taking out a Help to Buy: Equity Loan 
The Help to Buy scheme is not a price reduction because the cost of the home remains the same whether or not you get an equity loan.
The equity loan is not interest-free although you are not charged interest for the first 5 years. The total amount you owe is determined by the value of the property at the time, and not the amount you originally borrowed.
You cannot have an equity loan without having a repayment mortgage in place for the duration of the equity loan.
A mortgage is an amount of money you borrow from a lender to put towards the price of a property. You normally borrow it for a set amount of time and pay back a set amount each month, for an agreed time.
With a repayment mortgage, you make monthly repayments which go towards paying the full amount borrowed (the capital) plus interest. The amount you owe will decrease until you have repaid the mortgage in full by the end of your mortgage term.
What other financing options are available?
When you are buying land, land-only mortgages are available through specialist lenders, private banks, and high street banks on occasions. Different lenders have different rates and conditions based on the property location, your development plans for the land, and how you intend to repay the loan.
As a general guide, land mortgages carry higher interest rates and require a higher deposit than residential and buy-to-let mortgages. The reason for this is because land investment is very speculative in nature. There is uncertainty about planning permission, title, and development costs that add risk from a lender's perspective.
A strategic opportunity
With 800,000+ plots of land already in the ownership of large builders, there are plenty of vacant plots still available. This makes buying land from the council or buying land with planning permission feasible if you want to build your own home.
Only about 6.8% of the UK is 'urban', which means it is worth looking into buying agricultural land in the UK to cut back on the high costs associated with living or building in the city.
Land is a very flexible investment. Raw land has few overhead costs and doesn't require ongoing 'maintenance' as a building would. You can buy the land now and wait a few years till you have secured the funds you need to build your home.
This gives buyers a range of options:
If you buy it at a bargain price, you can try to 'flip' the land, i.e. place it back on the market and patiently wait for a higher price if you decide against the building.

You can develop or improve the land to add value.

Purchasing adjoining land could create a larger plot worth more than the sum of its parts.
Finally, buying land in the UK could be a passive move and you can simply wait. Nearby developments or improving economic conditions could result in the land value rising over the long term.
How to find land available for sale
If you are set on buying land with planning permission in the UK your best bet is not to look in any place other than estate agents. There are several venues for shopping for land in the UK.
Land brokers/ land agents
Land brokers act as agents/consultants to the land industry in the UK. They work with land investors and land buyers to add value and facilitate transactions. A land broker could assist your search effort to locate a piece of land that meets your exacting specifications.
Like estate agents, land brokers charge fees for their services. Depending on the service, they may charge a % of the transaction value, or invoice separately.
Web Portals
Both of the UK's property search online portals make it easy to find land opportunities promoted by estate agents.
Direct sales
In rural areas, vendors advertise plots of land for sale on roadside billboards and signs. If you have a specific location in mind, keep your eyes peeled for these offers as you drive through the area.
Sometimes these properties are marketed directly by the owner. This opens the doorway to a more efficient process involving fewer middlemen.
Investing in Land in the UK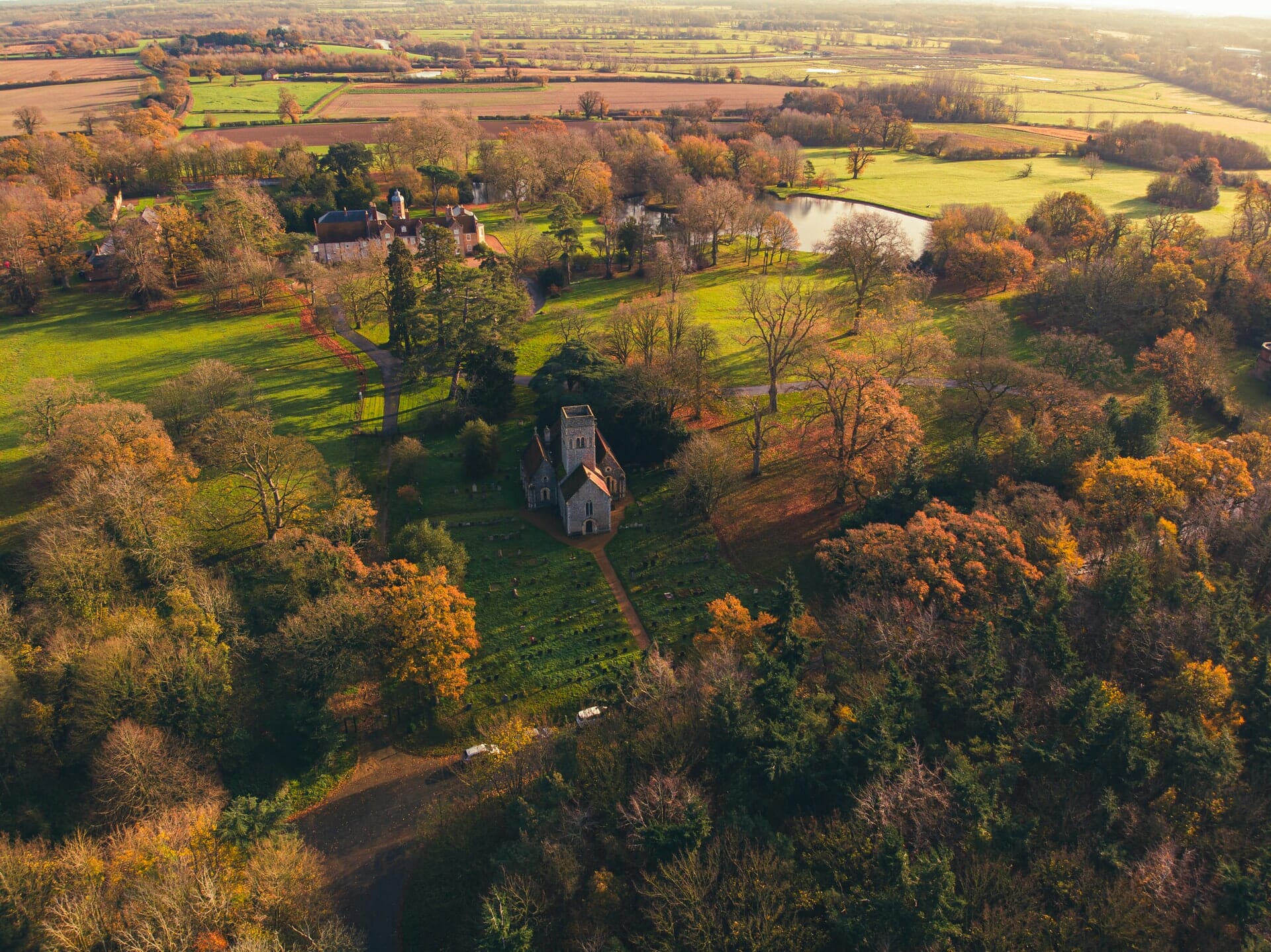 Before you close on your purchase, there are some additional things to consider. Planning permission, council tax, availability of utilities are all important factors when buying land to build a house. But the status of the land is also important. There are two types of land – freehold and leasehold.
Freehold land is owned by the registered owner forever. Whereas leasehold land only gives temporary use of the land for a certain period, such as 100 years. If the lease expires, the land returns to the freeholder.
The leasehold might be so long that it will expire long after you retire and even pass. But this doesn't mean that it can't affect your land investment during your lifetime especially if you want to leave your property to your spouse or children.
Conclusion
There is a clear need to make preparations and do your research before buying land in the UK. Whether you are buying land to build a home or want to wait for it to appreciate in value, you can benefit from procuring advice from independent advisors.
 In the meantime, you can familiarise yourself with the basic steps to identify good opportunities and the things you need to watch out for when buying land from the council.