There's something idyllic about the idea of buying a patch of land in the Emerald Isle and creating your dream home, and it's something more and more people are considering when they decide to move to Ireland.  If you have grand plans to buy land in Ireland, either to build yourself a home to your exact specifications or if you are looking to purchase land in Ireland as an investment opportunity, there is a lot to consider.
We've put together this guide to cover all the significant points you need to consider when looking at land to build on. We've also included some helpful advice to help you get started and, ultimately, an overview of how to buy land in Ireland either as a resident or a foreigner.
Where can I find land to build on in Ireland?
The good news is there are multiple ways of buying land in Ireland. Once you have done your research to find your ideal location, the next step is to contact the land agents local to that area, give them a brief of your requirements and find out if they have anything for sale that meets your needs. If this proves to be a challenge in your chosen region, you can also appoint a land-finding agency to assist you with your search. The local council will be able to advise if there is any land currently for sale or soon to become available for sale within their area.
When looking at land to purchase, it's best to go into it with an open mind. It may not presently have the most attractive features. For example, it could have some ugly buildings or other structures, but these could be removed to build your vision. 
It's also possible to contact property developers who may have sites that tick your boxes. It is sometimes possible to negotiate a deal with a developer if you appoint them also to carry out your building work. If you do opt for this, make sure the sale of the plot and sale of the buildings are on separate documents or separate contracts. 
How do I go about buying land in Ireland as a foreigner?
There's more good news here. There are no restrictions on foreign nationals purchasing land or property in Ireland. This means that you are free to buy land in Ireland without limitation regardless of whether you are an EU national or not.
What do I need to consider when buying land in Ireland?
First things first, you will need to establish if the plot you choose really meets your needs and confirm that it is large enough for the project you have in mind for it. 
Next, you will need to check how the property has been zoned. Irish land is zoned to establish whether it is for residential, commercial, or industrial use. You'll find some plots zoned for mixed-use, which means it will be fine for building residential property on. To ensure your build is legal, you need to make sure your build plans align with the zone it falls within. 
As a prospective buyer, you should also confirm if there are any restrictions on the type of building you can erect on the plot. For example, you will find in some areas that there may be restrictions imposed on the height and size of the building. You'll also need to check how close you are allowed to build next to any adjacent properties or power lines. You should also carefully review the land title deeds to establish ownership or any enforceable conditions that might halt your building plans. 
If you are planning on building your new property near wetlands, waterfront or in an area of cultural importance, you should also identify if any building restrictions are in place. For example, there's little point in purchasing a plot of land next to a river if you are not allowed to build on it. The same is true where the land is potentially too steep or unstable to build on. Whilst these issues may not have building regulation restrictions in place, the costs associated with making the land suitable to build on could be high or worse. The land may simply be impossible to build on. 
You should also inquire if any known protected or endangered species are living on the land, as these too could become problematic for your building plans. 
You'll also want to assess how practical the plot is for living on. For example, are you within easy reach of the local amenities? Are you close enough to a school or hospital? What are your access rights to the land? If you do not find out how you will access the property upfront, you may have to spend a fortune convincing another landowner to let you use a strip of their land to allow you access to your own plot as a driveway. 
Also, you should check if you are connected to essential utilities. For example, sewerage, water, gas and electricity. It is often possible to get a water supply on rural land by using a borehole. This can be costly, so it should be factored into your budget early on. The same is true for any electrical connections and sewerage. It's usually possible, but the associated costs will vary depending on the land conditions and requirements. 
How do I obtain planning permission?
Some land for sale may have planning permissions already in place. If so, you should make sure these are still valid and won't expire during the building process. You should be able to check with the local planning office if any previous planning applications have been made to understand if anything has been permitted or refused in the past.
If you are starting from scratch with a plot of land, you should set up a preplanning meeting with the local authority once you have identified the spot for you. This meeting will give you an idea of any restrictions, specific requirements and ultimately, the likelihood of your planning application being approved.
Once given the provisional green light, you can bring a designer or architect in to draw up the plans. Any offer you make to buy should have a disclaimer that the purchase is subject to planning permission being granted to protect you in the event that your application is declined. If permission is granted, you have up to five years to complete the build or you will need to apply again.
Generally, in Ireland, it is easier to obtain planning permission for land that is close to existing services as opposed to more rural plots. This is because the more the land is being developed, the greater the need will be to establish infrastructure. This shouldn't be a reason not to go ahead, though it just may be a tougher application. By doing some research, you will find that some council areas are more tricky to obtain planning permission in than others.
What is the cost of buying land in Ireland? 
Of course, to establish a budget, you'll need to know what the costs of buying land in Ireland are. Unfortunately, there's no hard and fast rule as the price per plot will vary depending on the area. Ireland has seen a significant increase in the demand for new homes in recent years, and this has led to the prices increasing significantly. However, that being said, it is still very much possible to buy a plot of land and build on it for less than you would spend by buying a property that is already built. When looking at the land, you should be prepared to pay around 50% of your budget on land. In most cases, the more land you buy the cheaper it is, so that's worth bearing in mind, too. Also, a borrower should always consider additional costs such as stamp duty and professional fees.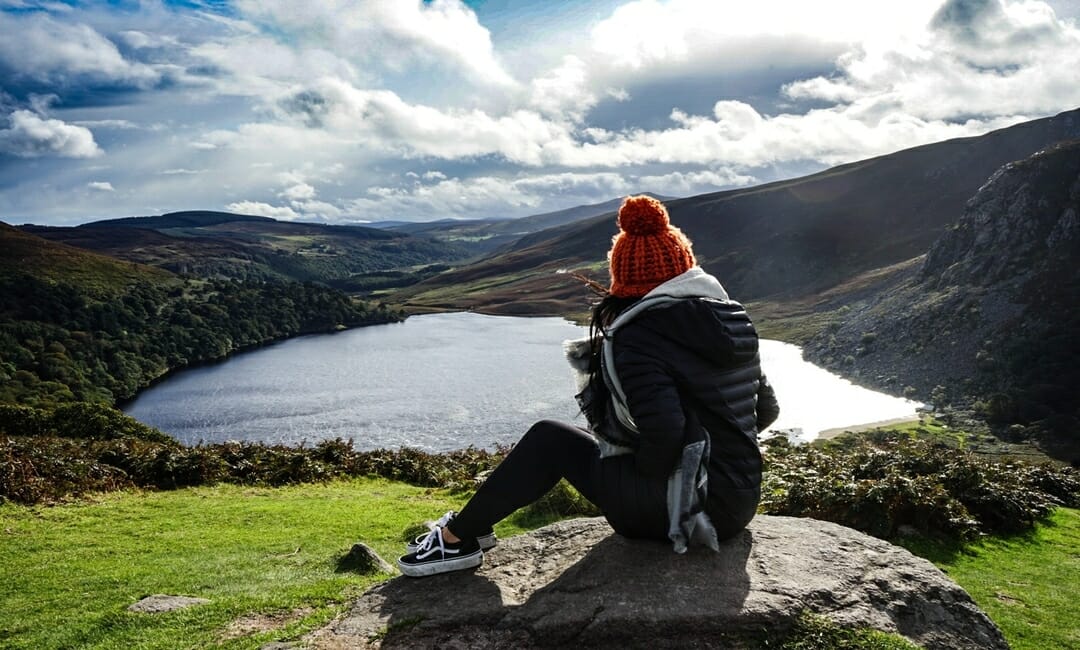 How to finance a land purchase in Ireland?
A regular mortgage won't cut it when you buy land to build on. You will either need a self-build mortgage, which isn't always available from high street banks. Banks that do offer this service usually lend a maximum of 3.5 times your gross annual income or 80% of the property value (this can be even higher for first-time buyers). The land/property value is calculated as the site purchase cost plus build posts or, alternatively, the final valuation on build completion. Many land builders run into the problem that it is a challenge to secure financing to fund a land purchase where you are awaiting planning permission approval. 
The alternative financing option is a land bridging loan. Bridging loans are available for land with or without planning permission and can be used for any purpose. Bridging loan finance can be arranged quicker than traditional finance options which could take months to obtain. A bridging loan fits perfectly for those customers still obtaining planning permissions for the site in question, as it allows them to progress with their land purchase and gives them the flexibility to then switch to a self build mortgage once permission has been granted. 
A land bridging loan can be used to buy the land, obtain planning permission and even to sell it to another developer, depending on your requirements. Often developers need to make quick decisions when it comes to securing the right land. A bridging loan can be issued in as little as seven days. 
Land mortgages generally carry higher interest rates and require larger deposits than a standard residential mortgage. This is due to land investments' speculative nature and the uncertainties associated with the transaction that adds risk from a lender's point of view.
Where can I find expert help for my land purchase?
The finest skilled and reputable experts can often be found by asking for recommendations locally. Choosing a developer to carry out the build will cover a number of bases. If you are not going down that route, you will need to find an architect who is registered with the Royal Institute of Architects Ireland. A good architect will be able to recommend some reputable builders for you to research and obtain quotes from. In addition, a good builder will be happy to refer you to past customers to inspect their homes as an example of their work and skills.
You'll also need a solicitor to help you with all the legal aspects of buying land in Ireland. They will be an invaluable asset that will be able to guide you through any restrictions, land easements or covenants on the title deeds that may affect the use of your property. 
In addition, you will need an experienced and chartered land surveyor. They will confirm that the site is suitable to build on. They will be able to advise on any foreseeable problems, for example, old foundations, tunnels beneath the site, wells or anything else. Ensure any surveyor you employ is registered with the society of chartered surveyors. 
Final Thoughts
It is clear that any potential land buyer needs to do their research in order to find the perfect plot. Make sure you have all the facts about a piece of land and check if there is anything that may hinder your plans which will reduce the chances of running into any issues further down the line. Although buying land and building it according to your vision is a dream of many, if it's something that could become a reality for you, we recommend consulting experts in the field for professional and independent advice.